Jewelry case in hammered white steel. Drawers in white birds eye maple lined for jewelry and watches. Opening with numeric device covered in leather.
Jewelry safes
|
Closet safes
Safe measurements

cm. 55x33,5x53

Weight

kg. 54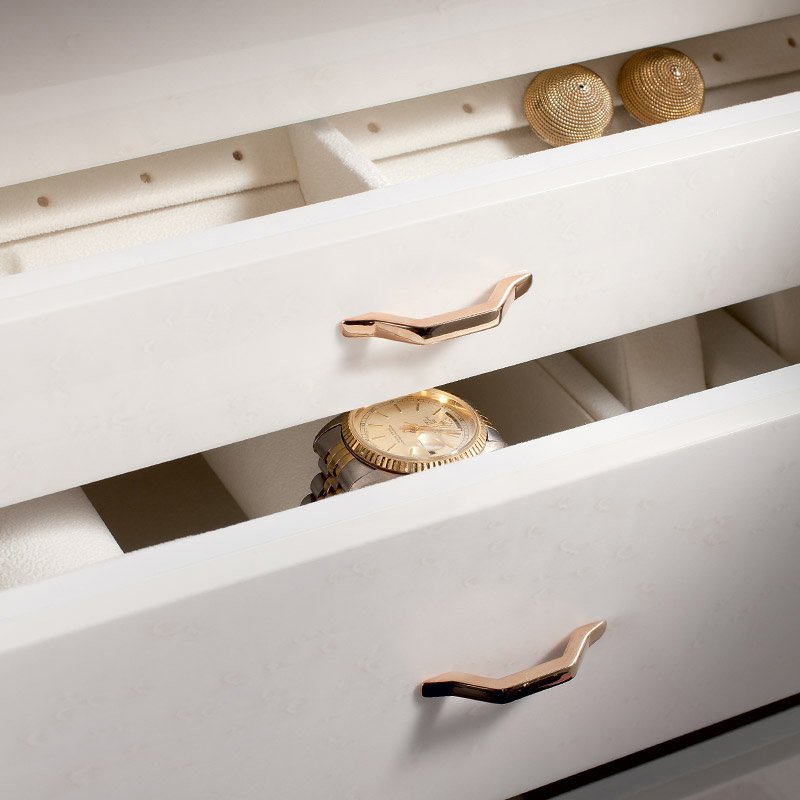 BRACELET HOLDER COVERD WITH PRECIOUS ULTRASUEDE.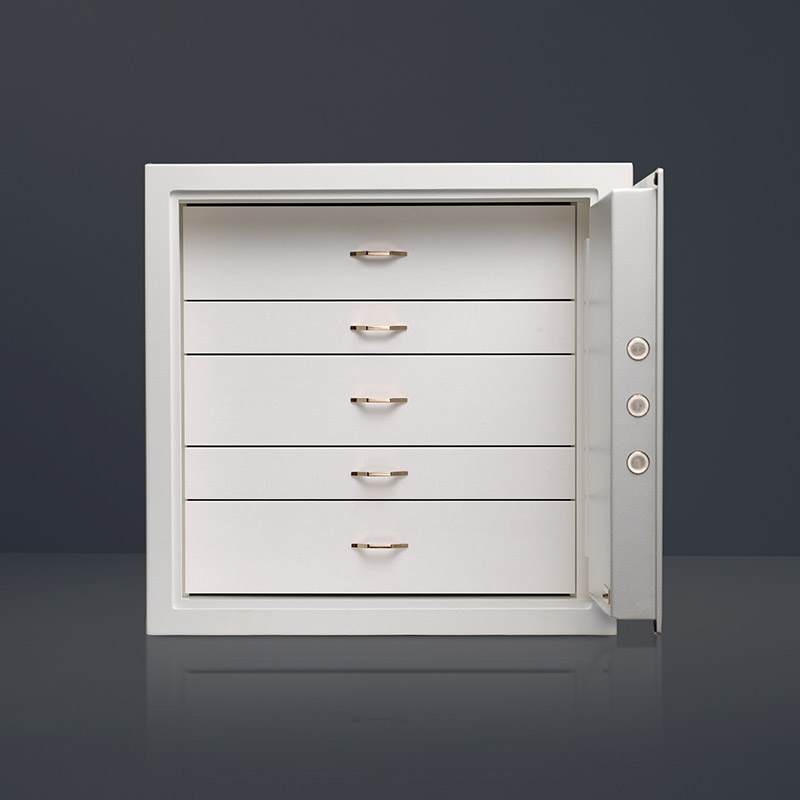 SAFE TO BE ANCHORED TO THE WALL WITH METAL SCREWS.