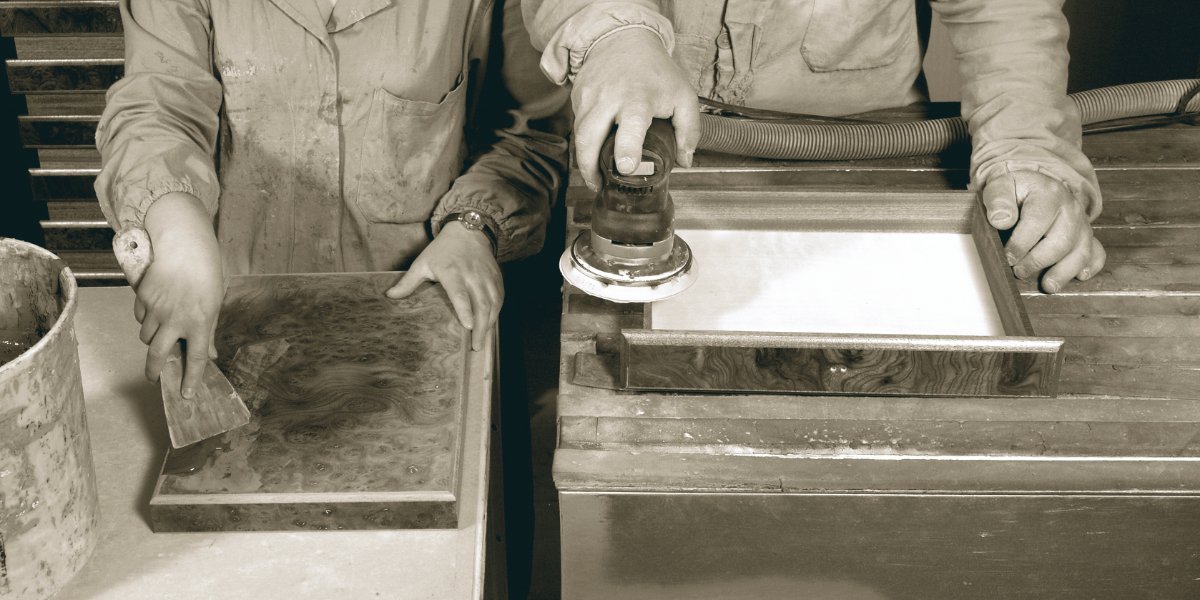 History
In 1949 Florence, art and beauty's background since immemorial time, saw the birth of the company and, since then, it becomes the cradle of all our precious creations. In the wake of the purest Tuscan tradition, we are born as a leather industry. Then, we have been specializing in the manufacture of fine woods' chests, lined and internally divided in order to store all types of jewelry or valuables, thus becoming a unique case in the market.
The love of luxury and elegance are the result of a tradition that allows us to work at our own creations with passion and success.
Company today
From metals to leather, from crystals to suede, from stones to brass, everything is strictly environmentally friendly handcrafted.
At the same location we personally follow any production process step: raw wood is skillfully carved by our expert manpower, which shapes it and converts it into what will be the basis of a new creation.
Safety, elegance, refinement: these are the guidelines in Agresti, that for over 70 years has been manufacturing elegant strongboxes, chests, fine furniture skillfully handcrafted, and much more.
Our wide range of products, in fact, includes exclusive brass necklaces holder, innovative Swiss mechanisms for automatic watches charge, drawers to store jewellery of any kind, compartments equipped to carefully collect pens, watches and documents, refined items for cigars and games, elegant wine cellars for wine and spirits.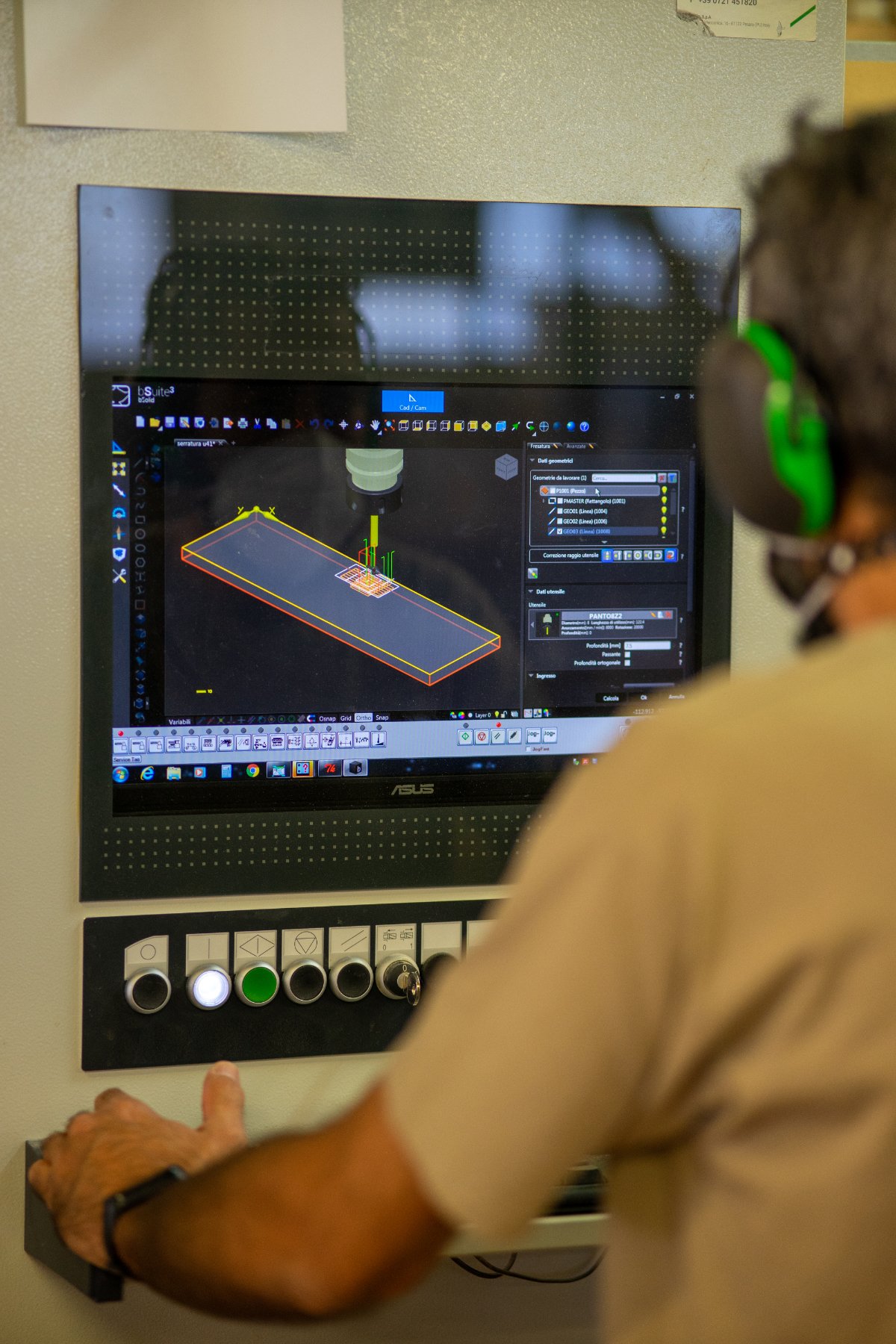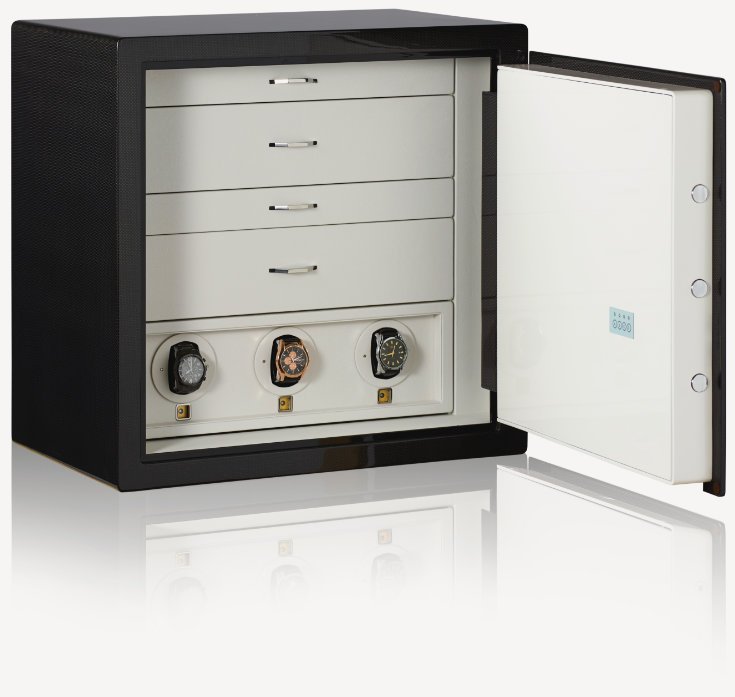 MADE TO MEASURE, CUSTOMIZED AND UNIQUE
Agresti is able to customize its products according to the specific needs of the customer, even the most particular ones. From the finishes to the exterior dimensions, every detail can be totally customized for a truly exclusive result.
Opening systems

All of our opening systems guarantee maximum safety and practicality, clients can choose between the classic system with the keypad and the biometric system with fingerprint recognition. The opening is always guaranteed with the emergency key which is always supplied to the client.

Dimensions

Our products' dimensions can be customized on request, this way we meet the needs of each of our clients by creating a tailor-made product only for their unique taste.

Internal configurations

Our biggest strength is the total customization of our products, this also applies when we talk about internal configurations, each customer can indulge themselves as they wish and create the configuration of our products' interiors features, directly on our customizer area.

Watch winders

In the luxury time pieces world, the accessory everybody needs to have is of course the Watch winder; our mechanism is produced in Switzerland and then assembled inside our factory in Florence, Swiss precision and Italian quality, nothing better to keep safe your precious watches.

Finishings and materials

At Agresti we pay a lot of attention all the time to the details, which have always distinguished us. To do so we use first-rate and carefully selected materials, plus the final special finishes made by our expert craftsmen.