Armoire with two doors and lid in polished ebony, leather handles. Ruthenium brass parts. Contents: electronic LIEBHERR humidor for 500 cigars, 4 Cognac and 4 whisky 24% lead hand cut crystal glasses, poker chips, cards, dice and leather cups. Maple interior.
Armoire measurements

cm. 50,5x56x136

Weight

kg. 98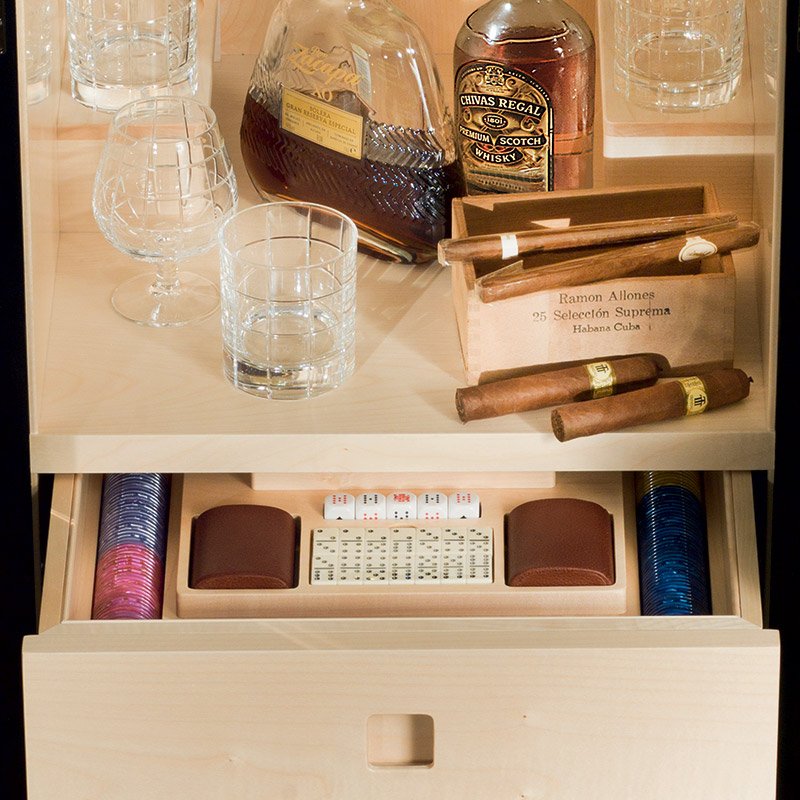 IALL YOUR PASSION INSIDE OUR BAR.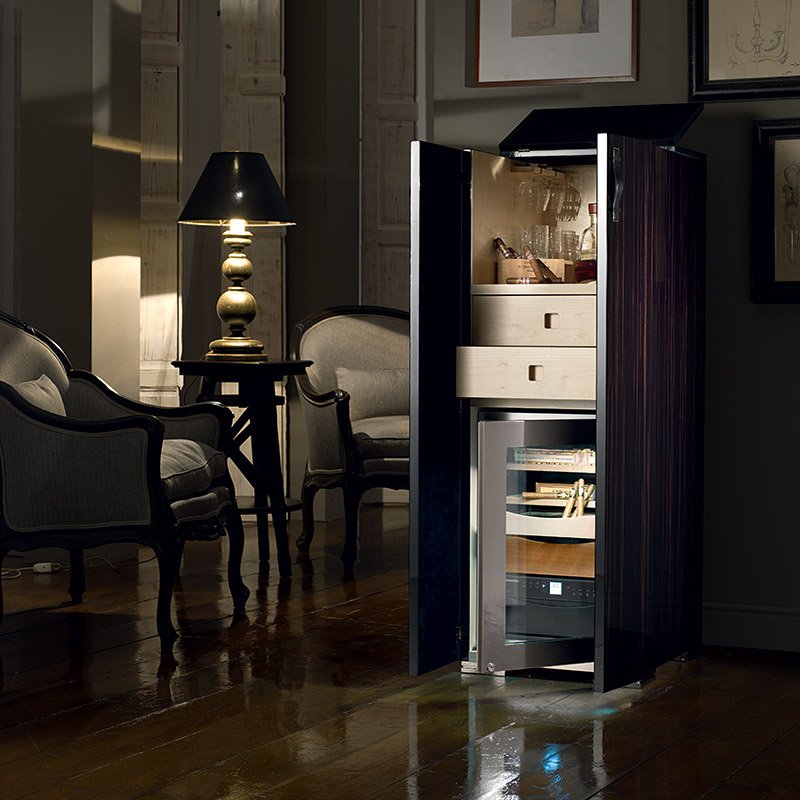 ARMOIRE WITH TWO DOORS AND LID IN POLISHED EBONY, LEATHER HANDLES.