Bar armoire with two doors and lid that can be fully opened. Contents: LIEBHERR wine cellar for 12 bottles, temperature ranging +5 to +20, set of 16 hand cut crystal glasses, wine accessories. Lower drawer with 30 cigars humidor, poker chips, playing cards, dice and leather cups. Shiny ebony, maple interior.
Armoire measurements

cm. 60,5x53,5x125,5

Weight

kg. 108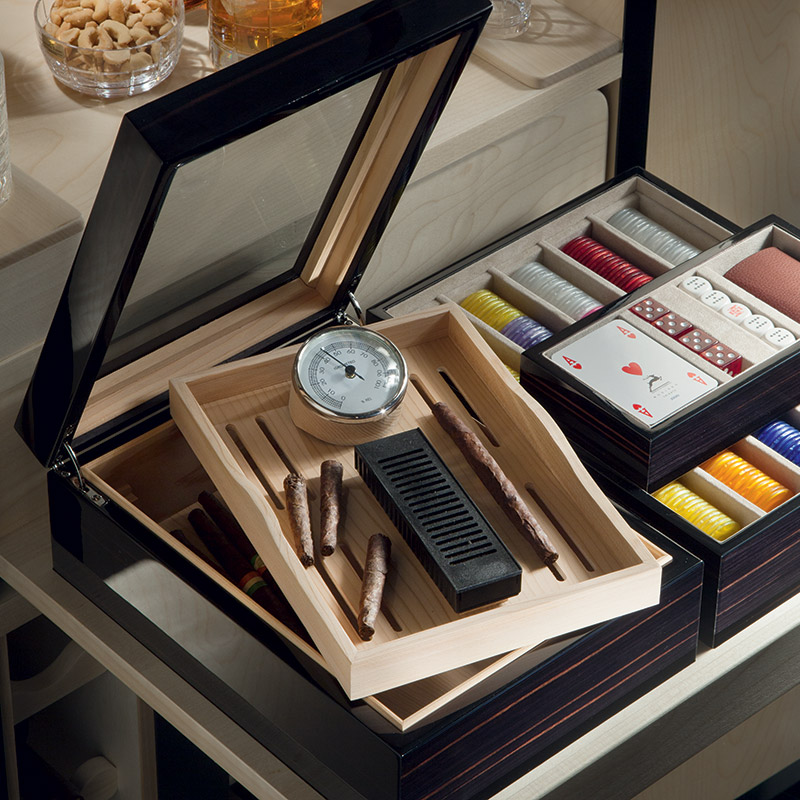 LOWER DRAWER WITH 30 CIGARS HUMIDOR.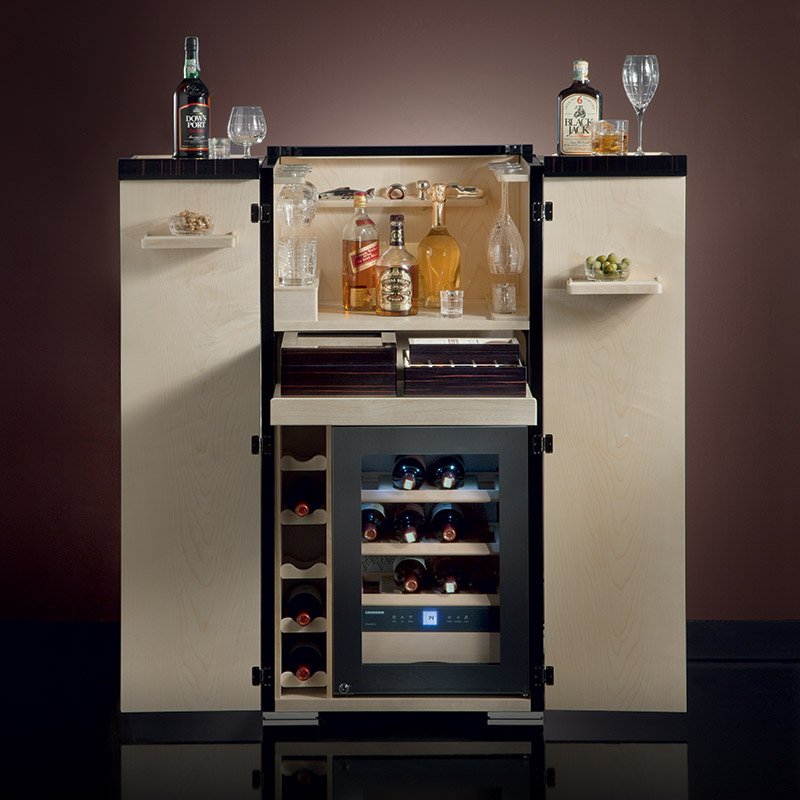 BAR ARMOIRE WITH TWO DOORS AND LID THAT CAN BE FULLY OPENED.